WIP or Unfinished?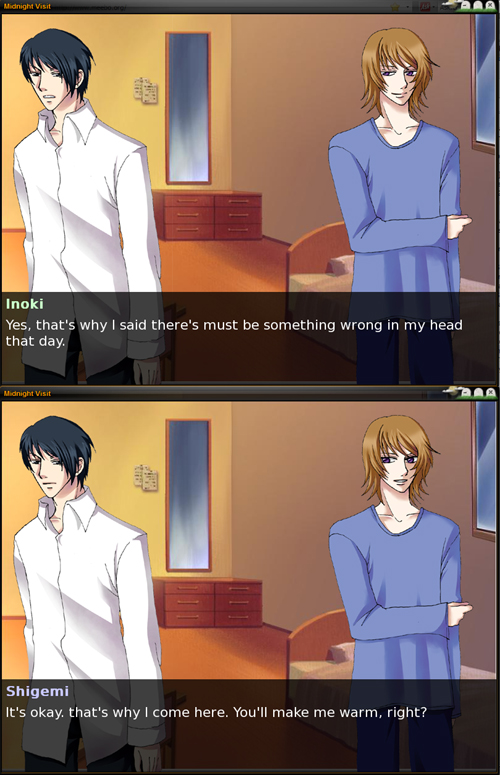 I want to finish it, but I kinda get stuck OTL Feel like want to change the arts, since the bodies looks kinda stiff. Aaah, I don't know. It can be 'Work In Process' Status, or even 'Unfinished'. I really like to do something and not finish it 8DD Yay!
...OTL
The black haired guy (Kurosawa Inoki) is mine. The blond-haired is (c)
mineyo_shiki
. BG taken from Absolute Obedience PC Game. Want to made it as Shiki's BDay Present, but it's too late. Aaakh. Such inconsistent person I am.
And just FYI, the black haired guy in this pic IS NOT the guy in my icon. Well, both drew by me but there are different person. I swear. And yesh, I'm such uncreative in design characters OTL